Wellington Church in University Avenue opposite Glasgow University


The building was designed by the architect Thomas Lennox Watson

and built in 1883-4 for the United Presbyterian Church of Scotland

The exterior of Wellington Church is notable for its magnificent neoclassical portico,



complete with a colonnade of Corinthian columns in the style of an ancient Greek temple.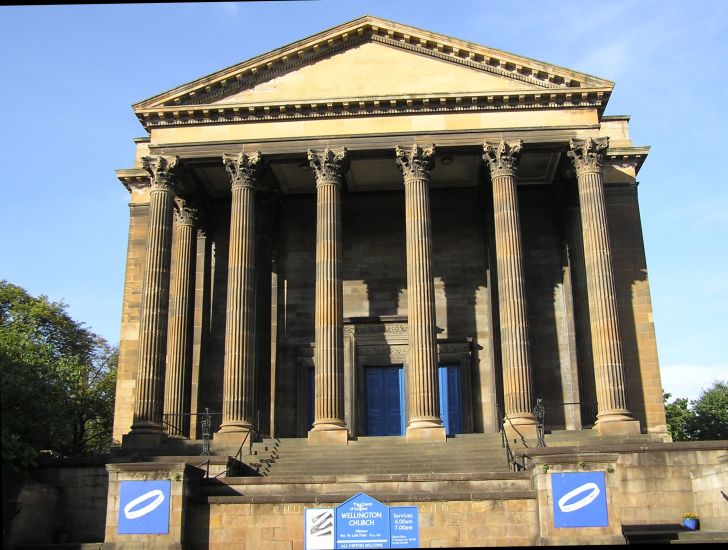 Wellington Church in University Avenue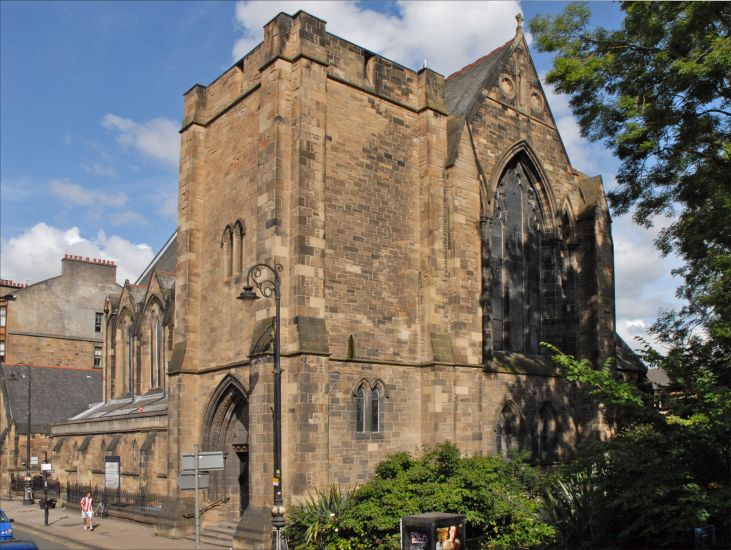 Anderson Free Church / Gilmorehill G12
Centre at foot of University Avenue

A Norman Gothic church
designed
in 1878 by
architect
James Sellars
.
Glasgow University has developed the building into the Gilmorehill G12 Centre
to house the Film, Television and Theatre Department
together with a functioning Theatre, Cinema and conference centre.
---
---
Glencoe | Ben Nevis | Knoydart | Isle of Skye | Isle of Arran | The West Highland Way
The Eastern Highlands | The Central Highlands | The Southern Highlands | The NW Highlands
---
---
---
---
---
---
Tradedoubler Ads:
---
Over 14,000 extraordinary vacations - FREE

Brochures:-
Austria | Bulgaria | Croatia | Finland | Denmark | France | Greece | Ireland | Italy | Norway | Portugal
Scotland | Serbia | Slovenia | Spain | Sweden | Switzerland | United Kingdom
---
Hiking and Walking Tours - FREE Brochure
Climbing and Mountaineering Tours - FREE Brochure
---
ebookers - Car Hire | ebookers - Hotels | ebookers - Flights
---
Google Custom Search Box

Custom Search
Google Search Box
---
---
---
---
---
---
---
---
---
---
---
---
---