---
Photographs of the Springburn District in the NE of Glasgow
---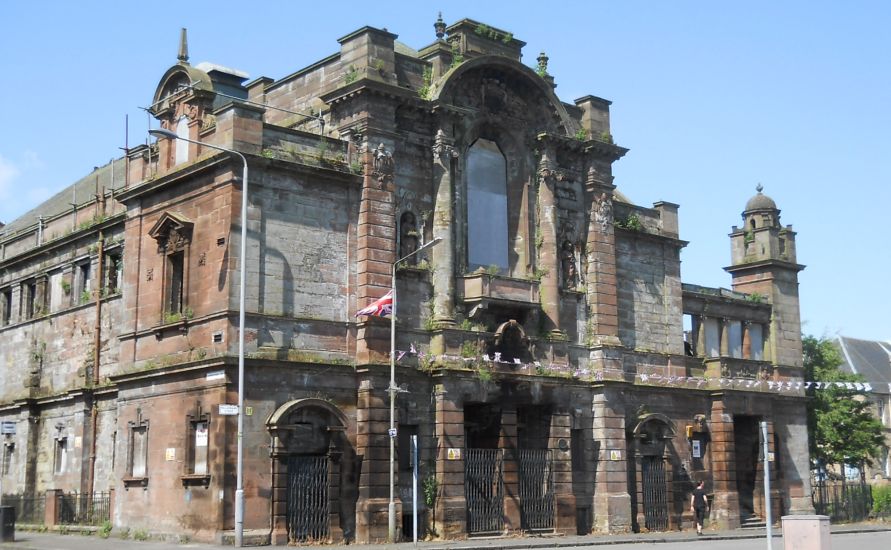 Springburn Public Halls
( 1899-1902 )


The Halls were a gift from Sir Hugh Reid the owner of the Hyde Park Locomotive Works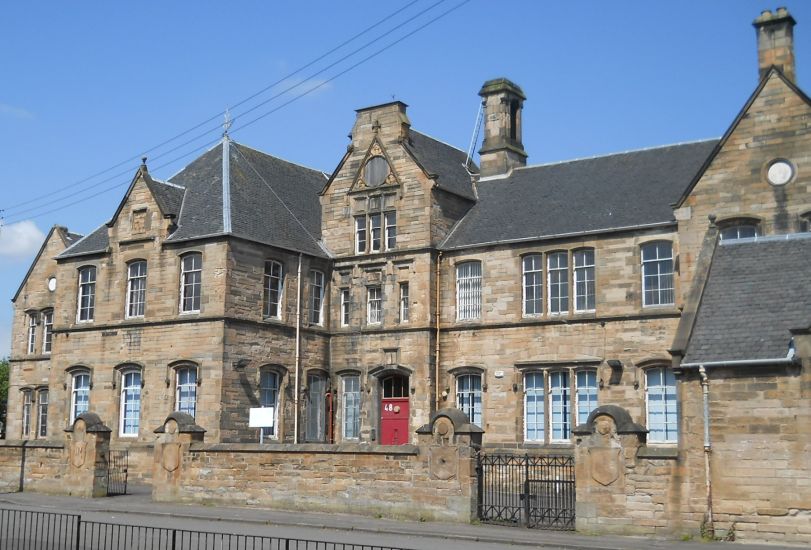 Wellfield Nursery School in Springburn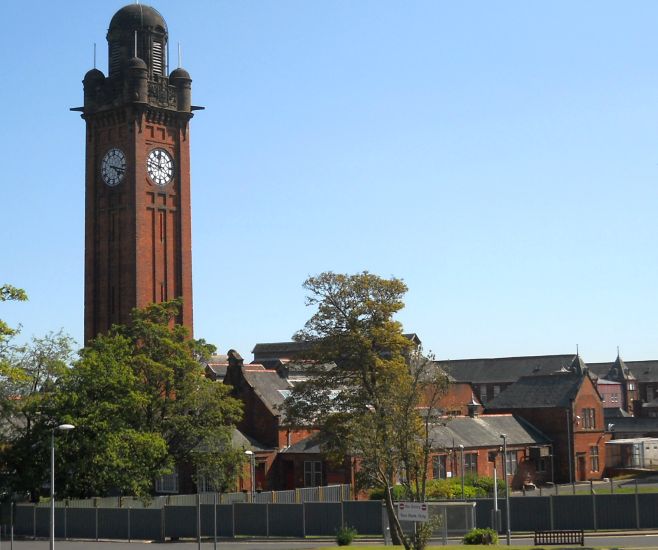 The A-listed Clock Tower of the Old Stobhill Hospital
.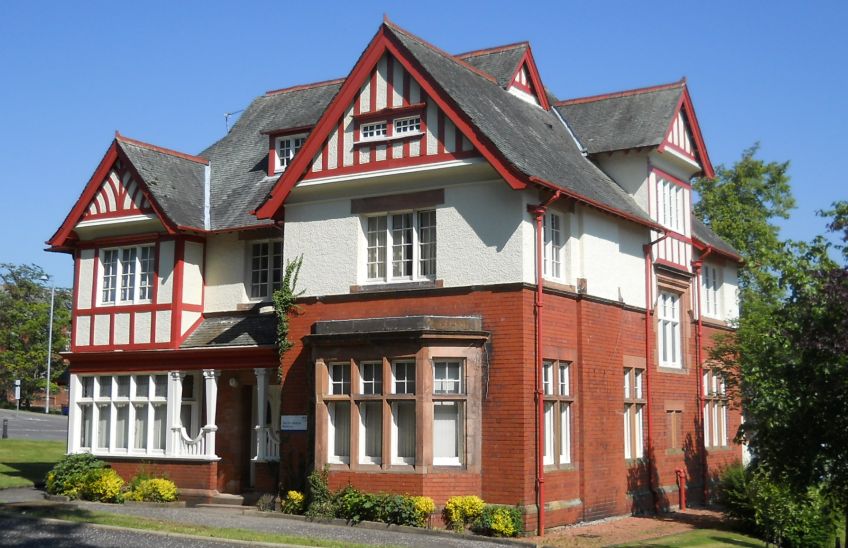 The Old Refectory Building at Stobhill Hospital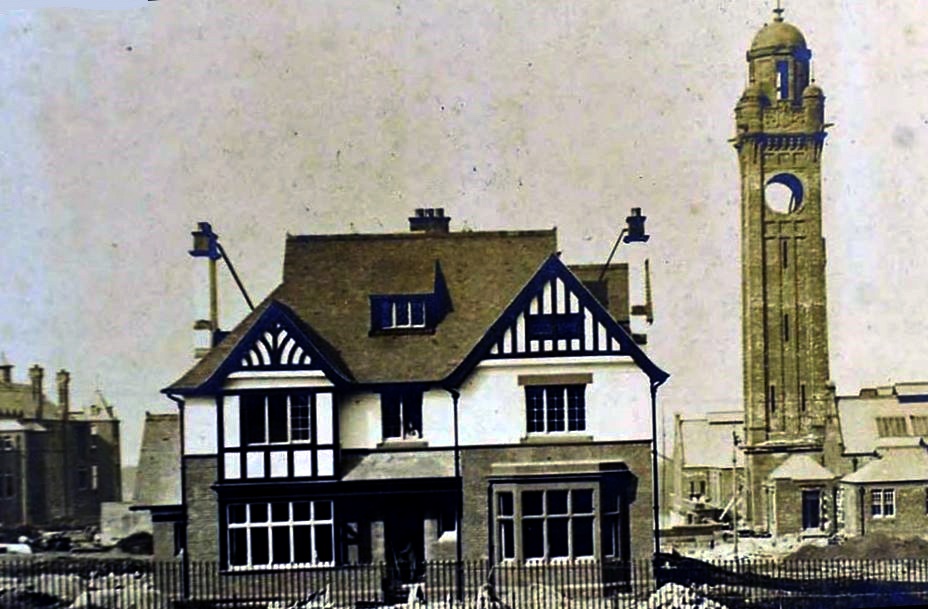 The
Old Refectory Building and
Clock Tower of Stobhill Hospital
.


Above photo of Stobhill Hospital is from the early part of the 20th century
and shows the hospital building, which was originally a Poor Law hospital,
commissioned by Glasgow Parish Council.
The foundation stone was laid in September 1901 by Lord Balfour of Burleigh,
then Secretary of State for Scotland.
Stobhill Hospital was formally opened on 15 September 1904.
The building in the foreground is category B listed and cost £250,000 to build.
Plaque for the Springburn Heritage Trail on Mosesfield House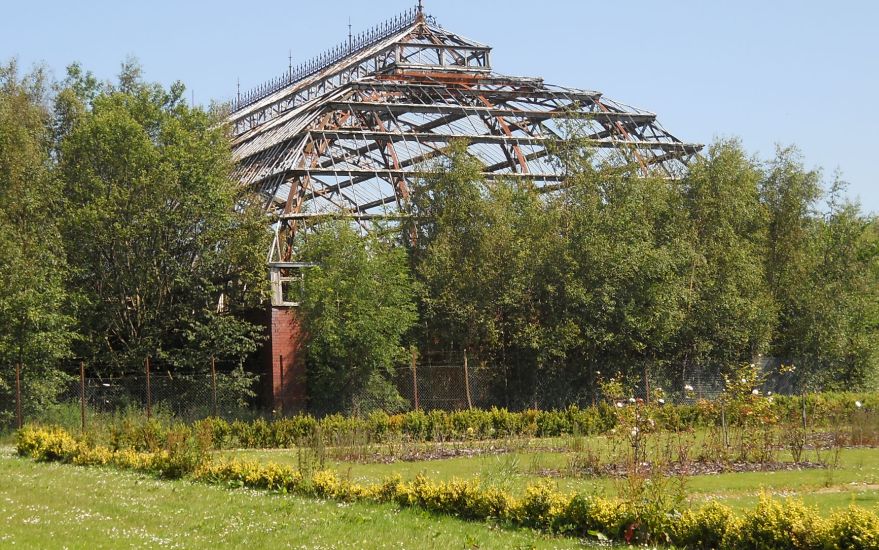 The derelict Winter Gardens - a grade A listed building -
in Springburn Park
.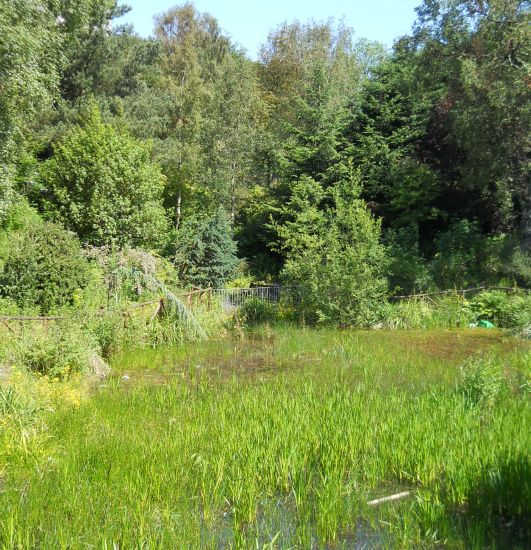 Pond in the Rockery at
Springburn Park
The rockery was previously the site of an old quarry
and is a reminder that Springburn was once
a mining and quarrying area.
---
---
Glencoe | Ben Nevis | Knoydart | Isle of Skye | Isle of Arran | The West Highland Way
The Eastern Highlands | The Central Highlands | The Southern Highlands | The NW Highlands
---
---
---
---
---
---
Tradedoubler Ads:
---
Over 14,000 extraordinary vacations - FREE

Brochures:-
Austria | Bulgaria | Croatia | Finland | Denmark | France | Greece | Ireland | Italy | Norway | Portugal
Scotland | Serbia | Slovenia | Spain | Sweden | Switzerland | United Kingdom
---
Hiking and Walking Tours - FREE Brochure
Climbing and Mountaineering Tours - FREE Brochure
---
---
---
---
---
---
---
---
---
---
---
---
---
I Belong to Glasgow

---