---
Information - Climbing - Worldwide
---
Details of websites providing information about mountaineering around the World
---
---
---
---
---
---
---
---
---
---
---
Guide Books & Maps - Europe | Guide Books & Maps - Americas
Guide Books & Maps - Asia | Guide Books & Maps - Africa | Guide Books & Maps - Australia & NZ
Climbing, Ski-ing & Mountaineering Books
---
---
---
---
Over 14,000 extraordinary vacations - FREE Brochures:-
Hiking and Walking Tours - FREE Brochure
Climbing and Mountaineering Tours - FREE Brochure
---
Photographs of major mountains and peaks around the World
---

Photographs, summit logs and descriptions of the world's mountains
---

Information, including photographs, for climbing the world's mountains
---
---
Based in the USA and Ireland, we offer everything from treks to expeditions & more. We provide the highest quality support for our teams, proven by our 96% success rate to date. We are a family run company working with the best people to provide you with the greatest possible experience on your journey. We specialize in running trips to Mount Everest base camp and the Everest region of the Nepal Himalaya, Kilimanjaro in Africa, Machu Picchu in Peru and beyond.

e-mail: iantaylortrekking/Contact-us
---
| | |
| --- | --- |
| A database listing Portable Rock Climbing Tower operators in the UK, USA, Canada, Australia and New Zealand. Everything you need to know about Mobile Rockwalls on one website! | |
---
A searchable directory of climbing related websites worldwide. WorldClimb is completely free.


e-mail: info@worldclimb.com
---
The Transylvanian International Adventure Travel Service. We provide adventure camp services, mountaineering schools, children's adventure camps, trekking, climbing, both in Transylvania
and on Worldwide Mountaineering Expeditions.


Contact: Levente R. Lokody
e-mail: climbing.experience@gmail.com
---
---
Mountain maps server!! Route maps for Everest, K2 , Mont Blanc, Aconcagua, Kilimanjaro, Elbrus, Tatra, Fagaras, Retezat, Bucegi, ...and others.

e-mail: alexandru@bikerider.com
---
---
The online directory of all things related to Climbing - check it out!
---
---
An online community devoted to encouraging climbing by sustaining the internet presence of mountaineering clubs and by fostering electronic communication among mountaineers.

Contact: Steve Eckert
e-mail: admin@climber.org
---
A complete resource guide for all topics concerning mountaineering, hiking and climbing. Please browse our site for information needed to plan your next climb or adventure.

Contact: Arthur
e-mail: magou@btinternet.com
---

---
Welcome to my website! I'm an artist and mountains are the most interesting objects to me, partly because I'm an alpinist. Many artists are interested in mountains, but usually they are looking up at them. As an alpinist, I have a different view of mountains. Here are some of my oil paintings. I take orders for oil paintings and oil paintings reproductions. I can reproduce any photo of your favorite mountain into a fine art oil painting. If you are interested, feel free to contact me. With best regards, Eugene.

Contact: Eugene Gerassimov
e-mail: evger@rambler.ru
---
Artist's online gallery of paintings, digital art works and photographs of mountains, landscapes and seascapes.

Contact: Valeriy Grachov
e-mail: valeriygrachov@ya.ru
---
---
The Mountain Journal explores living and playing in the mountains.

Contact: Kenny Stocker
e-mail: kenny@overlapstudio.com
---
mtncommunity.org is a gathering place for those who enjoy the vertical world and good company. This site was created by and is managed by climbers and outdoor enthusiasts for climbers and outdoor enthusiasts.

Contact: Damo
e-mail: help@mtncommunity.org
---
ClimberInfo is a non-profit organization that is dedicated to preserving and maintaining the world's mountains and crags, large and small. Our mission is multi-fold, including: 1) to promote and protect alpine and open access issues, specifically, mountain and crag cleanup; to organize cleanup initiatives and expeditions, and to support others who wish to do the same. 2) to provide free web hosting to non-profit organizations and climbers that share open access and eco-friendly initiatives. 3) To foster an interactive online community where you can find a climbing partner, participate in an online forum, build a home page, read your email, register a climb, and submit links, news, and events. 4) To provide free comprehensive information covering mountains, climbers, news, events, and alpine environmental issues; to produce original multimedia content of alpine adventures.

e-mail: info@climberinfo.com
---
| | |
| --- | --- |
| Worldwide Directory of mountain websites. | |
---
---
| | |
| --- | --- |
| Home of the Rec.climbers' Personal Pages Directory and the Climbing in Québec Page. | |
---
More Than Explore

We offer a broad spectrum of activities including hiking, climbing, trekking, survival, exploration, extreme traveling and many more. If you are interested in adventures and recreation, if you want to have the time of your life, take a closer look at our excellent package deals.
---
| | |
| --- | --- |
| Mountain Tracks is a small independent company with a passion for the mountains. We run a full programme of guided mountain adventures throughout the year to the Himalaya, Africa and the Andes. Come and share our passion for skiing, climbing and trekking. Whether you're a complete novice or an expert looking to push yourself further we have the holiday you have been looking for. | |
---
| | |
| --- | --- |
| The Ascending Path Guide Service provides a "whole systems" approach to teaching climbing and guiding. We inspire and cultivate personal and environmental responsibility, introspection and mindfulness by facilitating exciting and fun climbing experiences. | |
---
Climbing expeditions and treks to the Himalaya, Antarctica and South America. Guided ascents and mountaineering courses in the Southern Alps of New Zealand. NZMGA and UIAGM certified mountain guides.

Contact: Guy Cotter
e-mail: info@adventure.co.nz
---
| | |
| --- | --- |
| Mountaineering, expeditions, alpine, rock & ice climbing, and ski touring - Bernd Zeugswetter, UIAGM guide, and Hjordis Rickert present photos and stories about their adventures and offer guiding and instruction. | |
---
| | |
| --- | --- |
| An Adventure Travel Guides' Co-Operative specialising in Canyoning, Trekking, Hiking, White Water Rafting, Wildlife Trips and Tours in Nepal Himalayas, India Himalayas, Tibet, The Blue Mountains Australia, Khao Sok Thailand, Hokkaido Japan, Tirol Austria, Weekend Breaks, French and Spanish Pyrenees. | |
---
| | |
| --- | --- |
| Pictures of trekking in Nepal and Japan, heli-skiing in New Zealand, Canada and Alaska. | |
---
| | |
| --- | --- |
| Photo galleries of climbs and treks in the Alps and the Himalaya. Also route descriptions for the Tilicho Trail from Manang via Meso Kanto La to Jomson and Hidden Valley from Marpha. | |
---
| | |
| --- | --- |
| Travel and mountain photography featuring Africa ( Kenya, Tanzania, Zanzibar, Malawi, Zambia, Zimbabwe & Victoria Falls ), Nepal Himalaya & Mount Everest, France ( the Alps & Mont Blanc ), Poland & Tatras, Mallorca & Gran Canaria, Wales & Snowdonia. | |
---

A human edited web directory
Contact: David Finlay
e-mail: dave@glitterball.com
---
---
---
---
---
---
---
---
---
---
---
---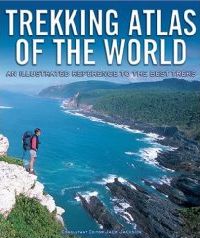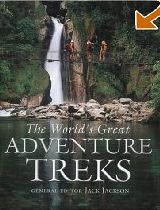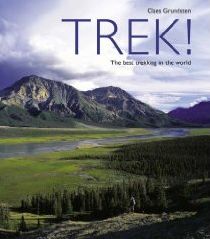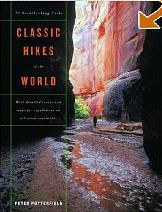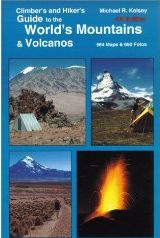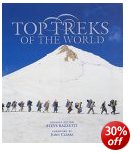 Guide Books & Maps - Europe | Guide Books & Maps - Americas
Guide Books & Maps - Asia | Guide Books & Maps - Africa | Guide Books & Maps - Australia & NZ
Climbing, Ski-ing & Mountaineering Books
---
---
---
---
---
---
---
---
Climb every mountain

---
---
---
---