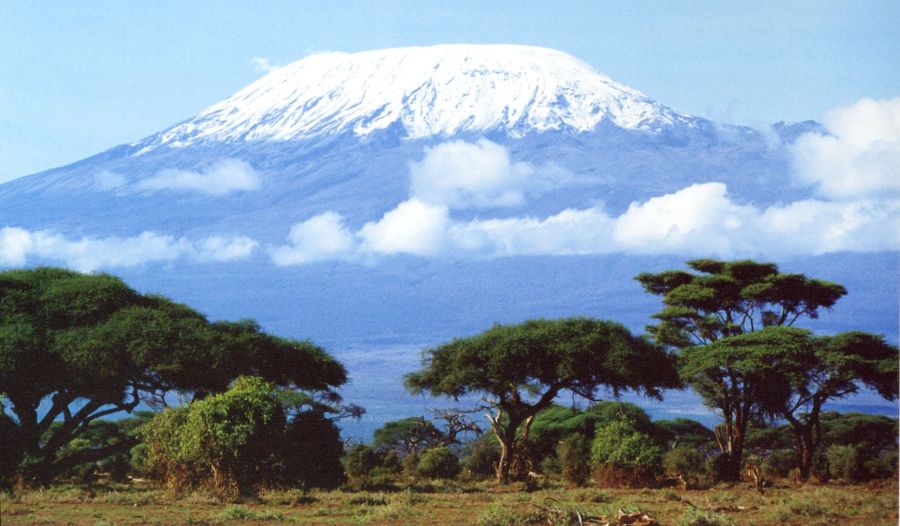 Mount Kilimanjaro in Tanzania - highest mountain in Africa
Kilimanjaro is the highest mountain in Africa and is an extinct volcano.
The summit crater is known as Kibo and its highest point
Uhuru ( 19,340ft ) is the highest peak in Africa.
Kilimanjaro's second cone, Mawenzi (16,893 ft), is the third highest
peak in Africa ( Mount Kenya, 17,057 ft is the second highest ).
On the ascent of Kilimanjaro the surrounding vegetation changes from
scrub-lands, inhabited with African wildlife, through lush forests to
alpine tundra before reaching the snowline at about 15,000 feet.
---
Kilimanjaro - Photo Gallery