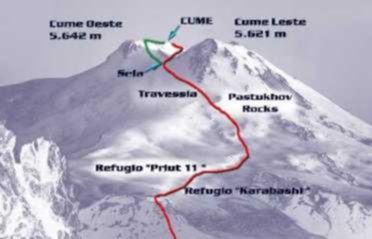 There are a number of routes up the mountain.
The normal route, which is free of crevasses,
continues more or less straight up the slope
from the end of the cable car system.
During the summer it is common for 100 people
to be attempting the summit via this route each day.
The climb is not technically difficult,
but it is physically arduous due to the elevation
and strong winds.