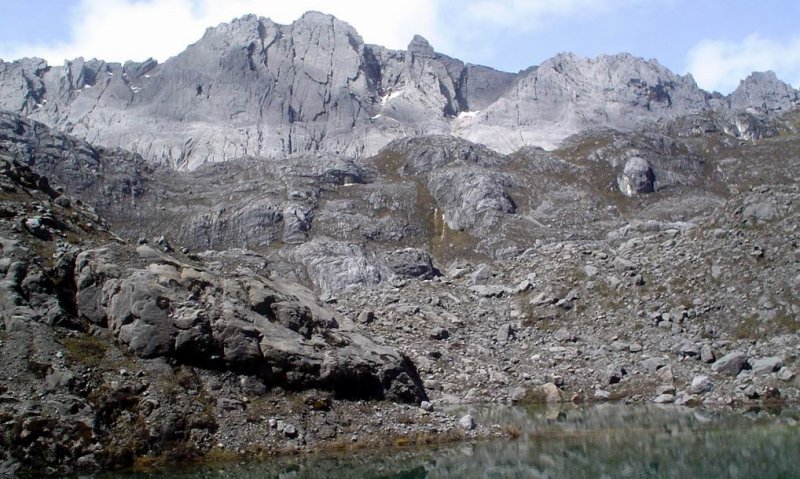 Puncak Jaya is one of the most demanding of the Seven Summits
- being considered to have the highest technical rating,
although not the greatest physical demands.
The standard route is up the north face and along the summit ridge,
- all difficult rock climbing.
Puncak Jaya is also highly inaccessible requiring a 4 to 5 day, 100km hike
to the base camp from Timika, the nearest town with an airport.