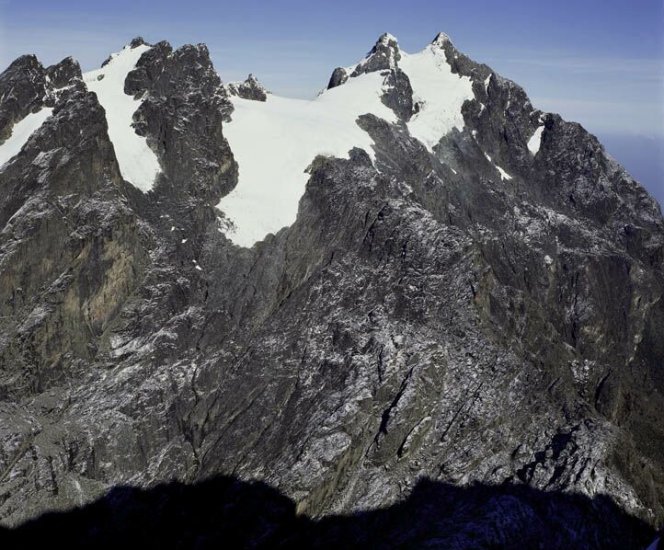 The Rwenzori ( Ruwenzori ) Mountains
These are a small but spectacular mountain range
on the border between Uganda and the DRC.
The highest Rwenzoris are permanently snow-capped and
along with Kilimanjaro and Mount Kenya are the only such mountains in Africa.
The Rwenzoris have been declared a Unesco World Heritage site.
The Ruwenzoris are often identified with the "Mountains of the Moon".
The range is about 120km ( 75 miles ) long and 65km ( 40 miles ) wide.
It consists of six massifs separated by deep gorges:-
Mount Stanley ( 5,109m ), Mount Speke ( 4,890m ),
Mount Baker ( 4,843m ), Mount Emin ( 4,798m ),
Mount Gessi ( 4,715m ) and Mount Luigi di Savoia ( 4,627m ).
Mount Stanley is the largest and has several subsidiary summits
- Margherita Peak at 5,109m ( 16,761ft ) is the highest point
and the third highest summit in Africa.