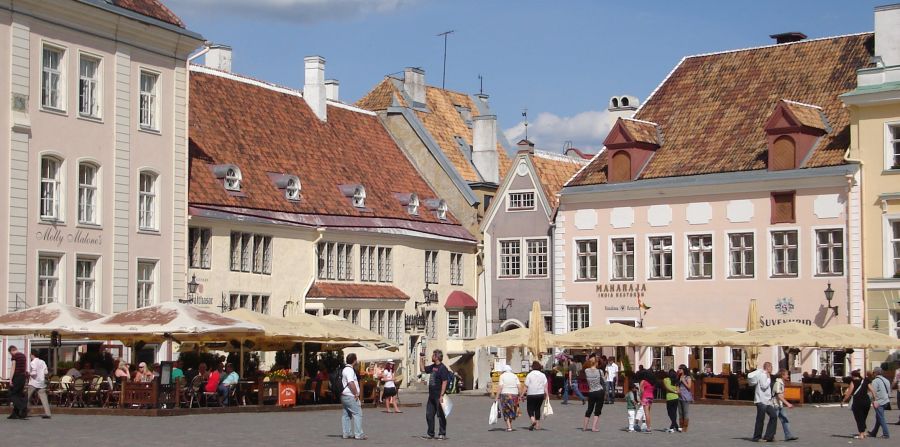 Town Hall Square
The picturesque Town Hall Square is the centre of the Old City of Tallinn.
It is surrounded by elaborate merchant houses and with its many cafés is a major tourist attraction.
From the centre of the square it is just possible to see the tops of all five spires of the Old City.
Historically the square has served as a market and meeting place
and remains the social heart of the city
- a venue for open-air concerts, handicraft fairs and medieval markets.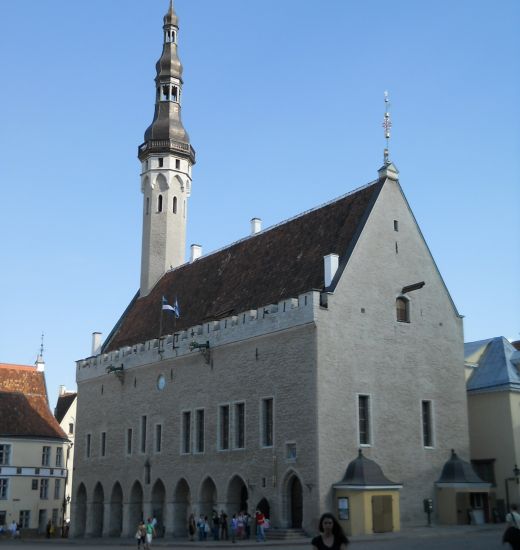 The Town Hall
The history of the Town Hall goes back to the 13th century.
It was completed in its present form in 1404.
| | |
| --- | --- |
| Town Hall Square | |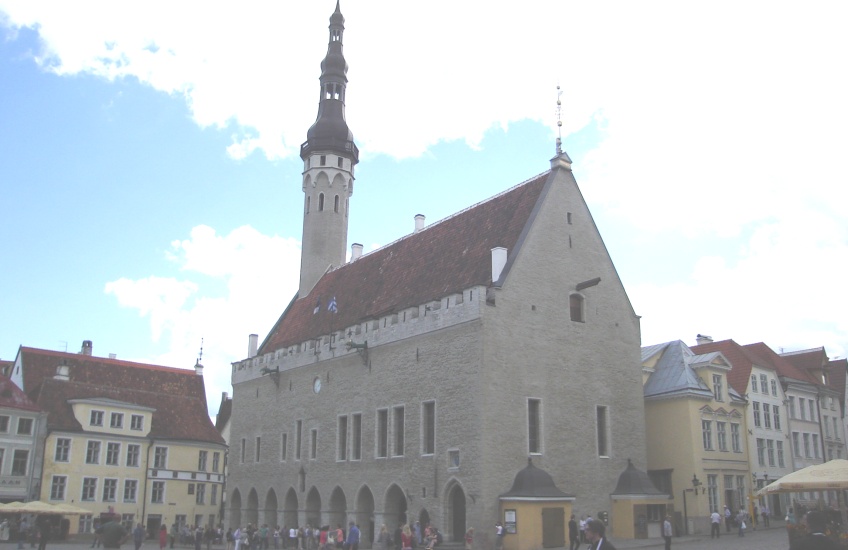 The Town Hall


---
---
Site Index | Worldwide Mountaineering | Adventure Travel
---
---
---
---
---
Tradedoubler Ads:
---
Over 14,000 extraordinary vacations - FREE Brochures:-
Finland | Denmark | Norway | Sweden
---
ebookers - Car Hire | ebookers - Hotels | ebookers - Flights

---
---
---
---
---
---
---
---
---
---
---
---
---
---
---
---
---
Google Analytics

extremetracking
---

---
extremetracking
---
Sitelock caingram.com



Sitelock
Sitelock caingram.info



Sitelock
---

VigLink

---
---
VigLink