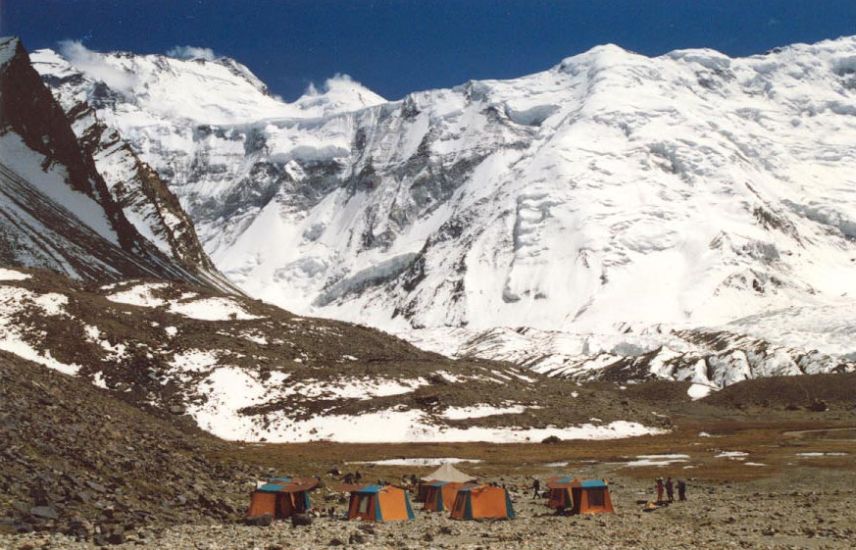 Peak Communism ( Pik Kommunizma, Ismoil Somoni Peak, Pik Imeni Ismail Samani )
At 7495 metres it is the highest mountain in Tajikistan and in the former Soviet Union.
When the existence of a peak in the Soviet Pamir Mountains higher than Independence Peak
was first established the new peak, was named Stalin Peak after Joseph Stalin.
The name was changed to Communism Peak ( Pik Kommunizma )
and then to Ismoil Somoni Peak ( Pik Imeni Ismal Samani )
after Ismoil Somoni, the ancestor of the Samanid dynasty.
It is one of the five Snow Leopard Peaks.