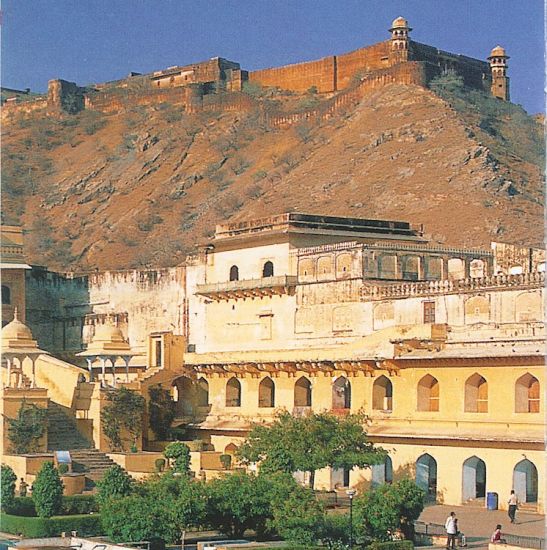 Amber Fort Palace and Jaigarh Fort on hilltop, near Jaipur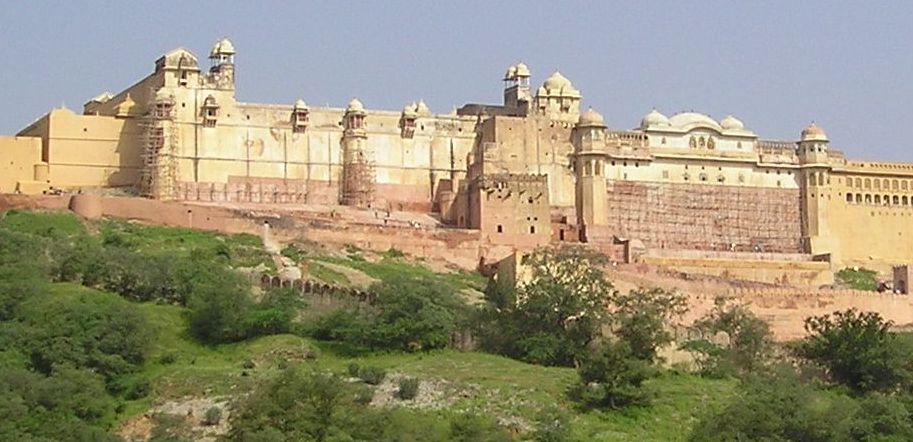 Amber Fort Palace and Jaigarh Fort on hilltop, near Jaipur ( Richard & Heather Dudek )
The Amber Fort above Maotha Lake is built in white marble and red sandstone.
Construction of the Fort was started in 1592 by Raja Man Singh I.
However, the Amber Fort took its present form during the reign of Raja Jai Singh I.
Amber Fort is one of the most popular tourist destinations in Rajasthan.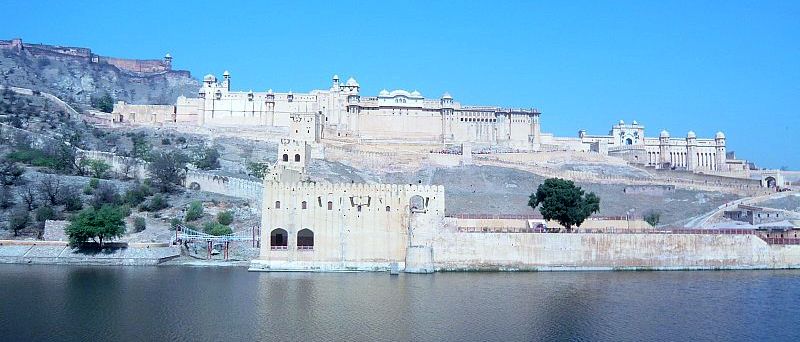 Amber Fort above Maotha Lake

Amber Fort Palace and Jaigarh Fort on hilltop, near Jaipur ( Richard & Heather Dudek )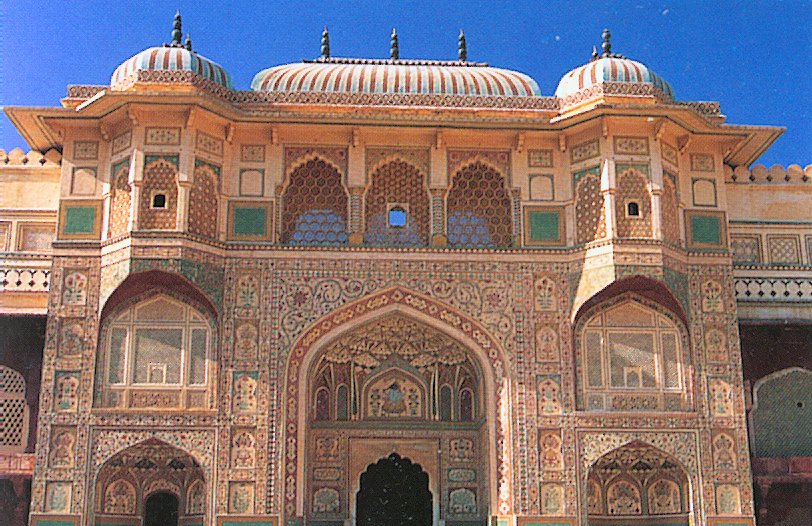 Amber Fort Palace - Ganesh Pol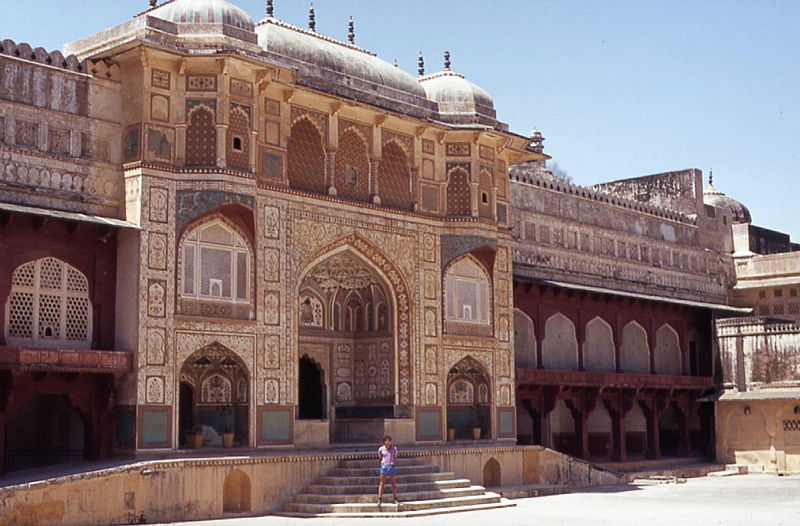 Amber Fort Palace - Ganesh Pol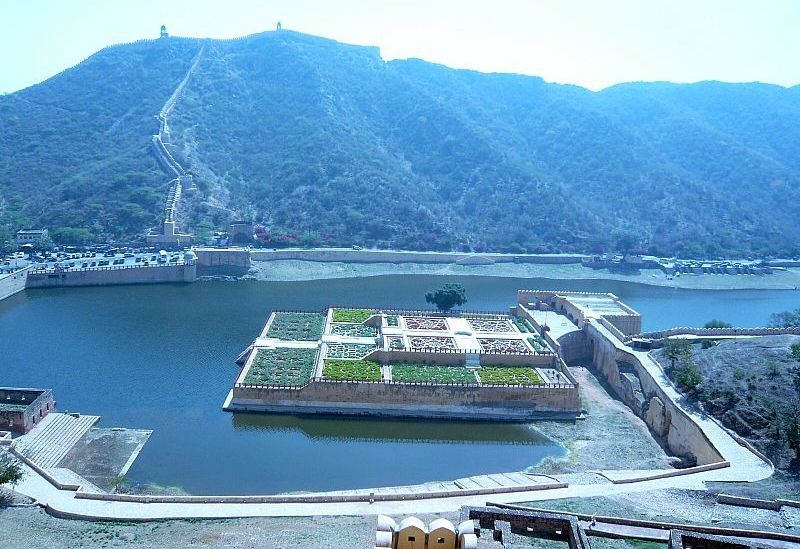 Amber Fort Palace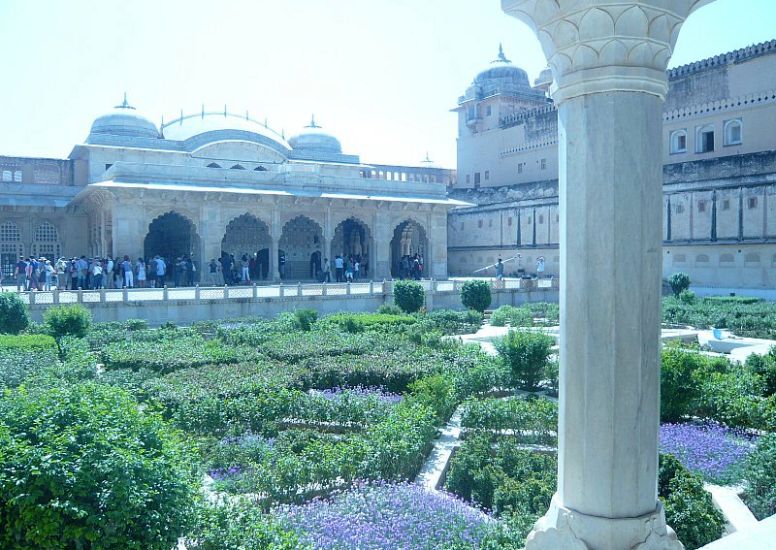 Amber Fort Palace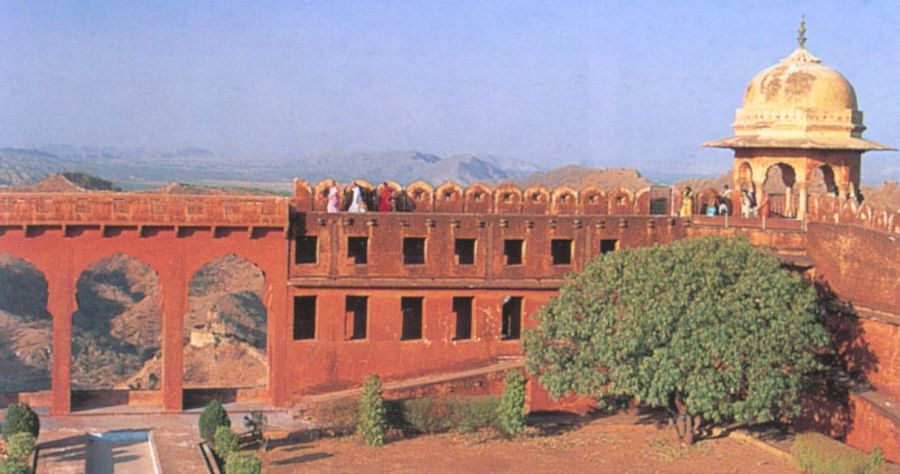 Jaigarh Fort
---
---
Site Index
|
Worldwide Mountaineering
|
Adventure Travel
---
---
---


---
Over 14,000 extraordinary vacations - FREE Brochures:-
Bangladesh | Bhutan | India | Nepal | Pakistan | Sri Lanka | Tibet
---
---
Tradedoubler Ads:
---
ebookers - Car Hire | ebookers - Hotels | ebookers - Flights

---
Google Custom Search Box
Custom Search
Google Search Box
---
---
---
---
---
---
---
---
---
---
---
Google Analytics
---
---
---
Google Analytics
extremetracking
---

---
extremetracking
---
Sitelock caingram.com

Sitelock
Sitelock caingram.info

Sitelock
---
VigLink
---
---
VigLink