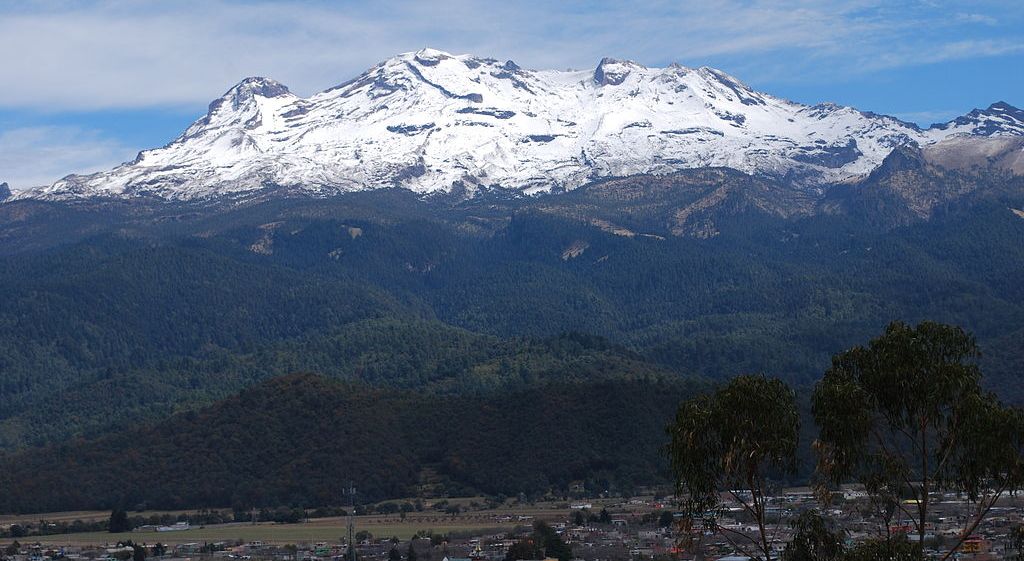 Iztaccihuatl ( 5,230m, 17,160 ft )
Iztaccíhuatl ( Ixtaccíhuatl ), is a dormant volcanic mountain.
It is the third highest in Mexico, after Pico de Orizaba 5,636m (18,491 ft) and Popocatépetl 5,426m (17,802 ft).
The name "Iztaccíhuatl" means "White woman", reflecting the four individual snow-capped peaks
which depict the head, chest, knees and feet of a sleeping female when seen from east or west.
Iztaccíhuatl lies to the north of Popocatépetl, to which it is connected by the high altitude Paso de Cortés.