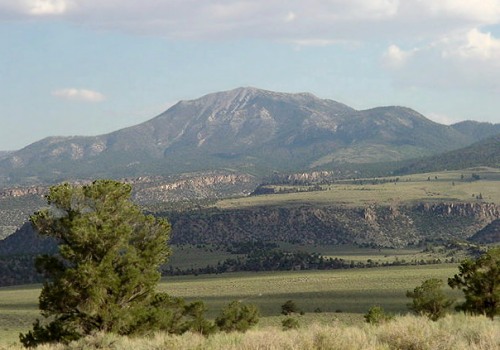 Glass Mountain is part of the rim of the Long Valley caldera,
one of North America's largest volcanoes.
It gets its name from the rhyolite and obsidian flows that compose it.
These rocks are especially high in silica.
This view is from state route 120,
which runs near Mono Lake to the north of the peak.
The caldera itself is beyond.
Learn more at the U.S. Geological Survey's Long Valley Observatory.