---
Photographs of St. Moritz in the Engadine Valley of Switzerland
---




St. Moritz in the

Engadine Valley

St. Moritz is an international summer and winter tourist resort.

It has been the location for the Winter Olympic Games.



St. Moritz lies a few kilometres to the north of

Piz Bernina

( 4049m )

- the highest summit in the Eastern

Alps

.



| | |
| --- | --- |
| | |
| | |
| --- | --- |
| | |
| | |
| --- | --- |
| | |




Plazza da Scoula and the

Library in St. Moritz







The

Library in St. Moritz



| | |
| --- | --- |
| St. Moritz illuminated at night | |




Relief Map of St. Moritz

(

Note:

Click

here

or on above for large format copy )







Map of ski runs at St. Moritz

(

Note:

Click

here

or on above for large format copy )



| | |
| --- | --- |
| St. Moritz in winter | |
| | |
| --- | --- |
| Mountain Railway above St. Moritz | |
<< Back : Switzerland Index : Next >>
---
---
Bernese Oberland Index : Swiss Alps Index : Zermatt & Saas Fe Region
---
Site Index | Worldwide Mountaineering | Adventure Travel
---
---
ebookers - Car Hire | ebookers - Hotels | ebookers - Flights
---
Over 14,000 extraordinary vacations - FREE

Brochures:-
Austria | Bulgaria | Croatia | Finland | Denmark | France | Greece | Ireland | Italy | Norway | Portugal
Scotland | Serbia | Slovenia | Spain | Sweden | Switzerland | United Kingdom
---
Google Custom Search Box

Custom Search
Google Search Box
---
---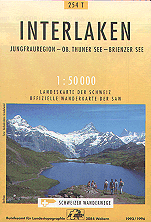 ---
---
---
| | | | |
| --- | --- | --- | --- |
| | | | |
| Find what you want at Amazon.com | | Find what you want at Amazon.co.uk | |
---
Note: Books may be bought New or Used from
( The SEARCH boxes can be used to find items and also to compare prices and delivery times )
---
---
---

---
---
---
---
---
Google Analytics

extremetracking
---

---
extremetracking
---
Sitelock caingram.com



Sitelock
Sitelock caingram.info



Sitelock
---

VigLink

---
---
VigLink