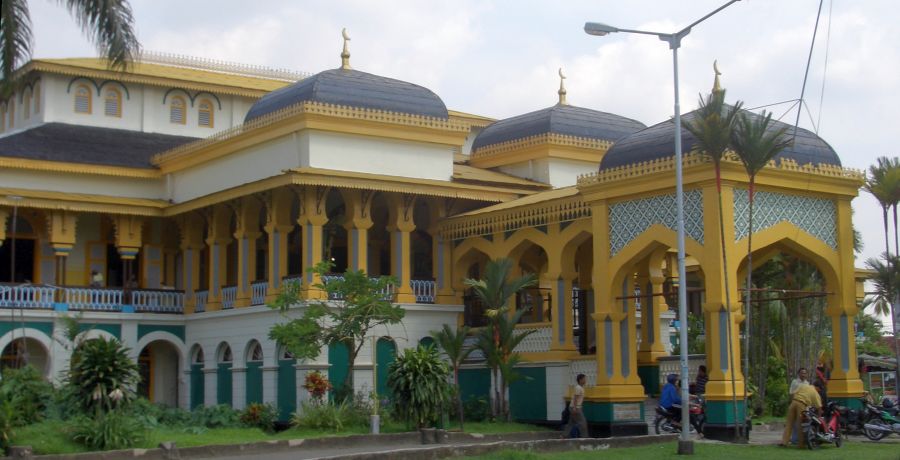 Sultan's Palace in Medan - Maimun / Maimoon Palace ( Istana Maimun ).
This is a well-known landmark in Medan, the capital city of North Sumatra.
Built in 1888, the palace has 30 rooms.
It has become a tourist attraction not only because of its age but also because of the unique interior design
mixing elements of Malayan cultural heritage with Islam, Spanish, Indian and Italian styles.