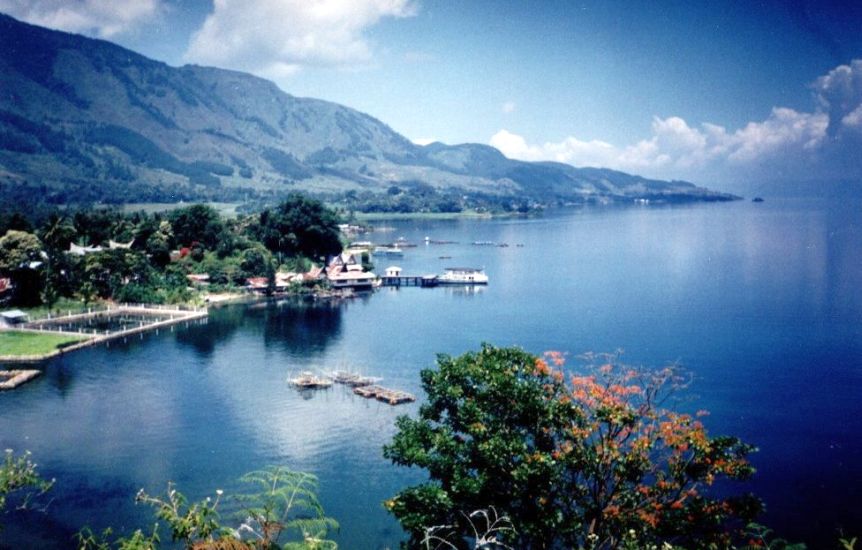 Pulau Samosir in Lake Toba
Pulau Samosir is a large volcanic island in Lake Toba.
Lake Toba is located in the north of the island of Sumatra in Indonesia.
The lake and island were formed after the eruption of a super volcano
some 75 000 years ago in the last recorded 'supervolcano' explosion.
The island was originally connected to the surrounding caldera wall
by a small isthmus which was cut through to aid navigation.
Samosir is the largest island within an island,
and the fourth largest lake island in the world.
Samosir is a popular tourist destination.
The island is the centre of the Batak culture and
many artifacts are to be found on the island.