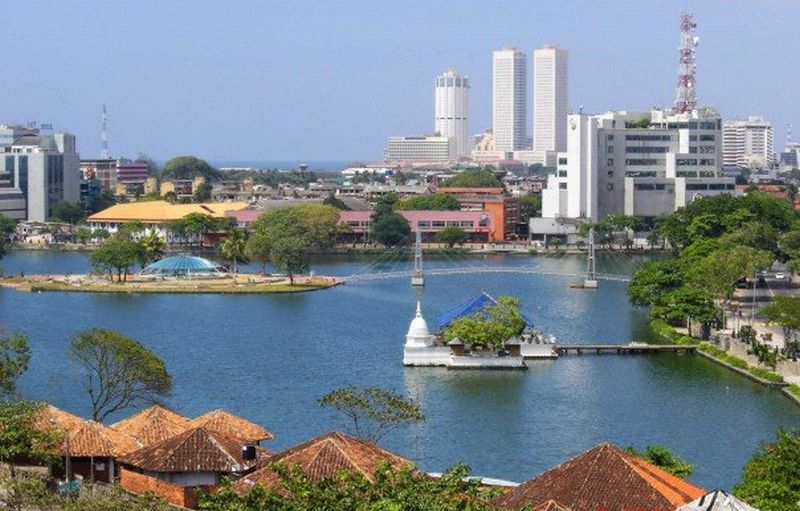 Beira / Berya Lake in Colombo
Beira Lake is in the heart of Colombo.
During the colonial era the lake was used to transport goods within the city.
The lake has two distinct bodies of water: a smaller lake bordering Navam Mawatha
and a larger lake bordering D.R. Wijewardena Mawatha ( formerly McCullum Road ).
The smaller lake is a popular recreational area.
The two lakes are connected by a narrow canal running through Slave Island.
The lake empties into the Indian Ocean at Galle Face.