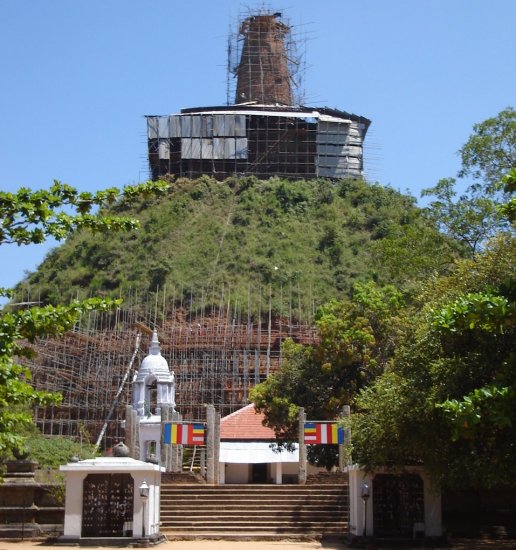 Abhayagiri Dagoba ( "Fearless Giri " ) in Anuradhapura
---
This colossal dagoba is the centrepiece of a monastic complex
founded by King Valagamba in the 1st century BC
that subsequently developed into an international institution
attracting scholars from many countries.
The Chinese monk Fa-hien came here in the 5th century
in search of Buddhist manuscripts and spent two years.
In its original form the dagoba was 115 metres high
but now it is only 75 metres high with a circumference of 667 metres.
It was at the Abhayagiri complex that the sacred Tooth Relic of the Buddha
brought to Sri Lanka was first housed.