Sierra de Grazalema National Park in the Andalucia Region



The

Sierra de Grazalema Natural Park is in the NE of the province of Cádiz in Southern Spain.

The park encompasses a complex of mountain ranges known as the Sierra de Grazalema

( part of the Cordillera Penibética. )

Other ranges within the park are the

Sierra de Zafalgar

,

Sierra del Pinar

and

Sierra de Endrinal

.

Pinar

(

Torreón

) at 1654 meters is the highest peak.





| | |
| --- | --- |
| Sierra de Grazalema National Park in the Andalucia Region | |
| | |
| --- | --- |
| Sierra de Grazalema National Park in the Andalucia Region | |


| | |
| --- | --- |
| Sierra de Grazalema National Park in the Andalucia Region | |


| | |
| --- | --- |
| | |
| | |
| --- | --- |
| Village of Grazalema in Sierra de Grazalema National Park in the Andalucia Region | |
| | |
| --- | --- |
| Village of Grazalema in Sierra de Grazalema National Park in the Andalucia Region | |
| | |
| --- | --- |
| Village of Grazalema in Sierra de Grazalema National Park in the Andalucia Region | |
Andorra & Pyrenees :: Picos de Europa :: Algarve :: Morocco & High Atlas
---
---
Site Index :: Worldwide Mountaineering :: Adventure Travel
---
---
---


---
Over 14,000 extraordinary vacations - FREE Brochures:-
---
---
---
---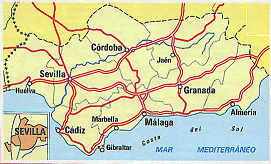 ---
---
---
---
---
---
---
---
Google Analytics

---
---
---
Google Analytics

extremetracking
---

---
extremetracking
---
Sitelock caingram.com



Sitelock
Sitelock caingram.info



Sitelock
---

VigLink

---
---
VigLink