---
Photographs of a circular walk around Craigallian Loch:
- through Craigallian Woods past Craigallian House
- returning by the West Highland Way from the Khyber Pass to Carbeth
---
| | |
| --- | --- |
| | |




Craigallian House



The house was built for A. G. (Allan Graham) Barns-Graham and was completed in the autumn of 1885



| | |
| --- | --- |
| Craigallian House | |




C

raigallian House

and

C

raigallian Loch



| | |
| --- | --- |
| | |






C

raigallian House

and

C

raigallian Loch



| | |
| --- | --- |
| | |




" The Fire " Memorial on the West Highland Way at Craigallian Loch


The Fire at Craigallian Loch was a beacon of hope to many poor,
out-of-work, young people in the Great Depression of the 1930s.
Many of those who sat around its flames were an inspiration
to a later generation of walkers and climbers.
By its flickering light were born famous mountaineering clubs
such as the Creagh Dhu, Lomond and Ptarmigan clubs.

The memorial on the site of the fire has been erected to commemorate this legacy.




---
---
Glencoe | Ben Nevis | Knoydart | Isle of Skye | Isle of Arran
The Eastern Highlands | The Central Highlands | The Southern Highlands | The NW Highlands
---
---
---
---
---
---
Tradedoubler Ads:
---
Hiking and Walking Tours - FREE Brochure
Climbing and Mountaineering Tours - FREE Brochure
---
---
---
---
---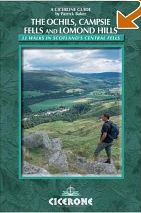 ---
---
---
---
---
---
---
---
---
---
---
Google Analytics

extremetracking
---

---
extremetracking
---
Sitelock caingram.com



Sitelock
Sitelock caingram.info



Sitelock
---

VigLink

---
---
VigLink