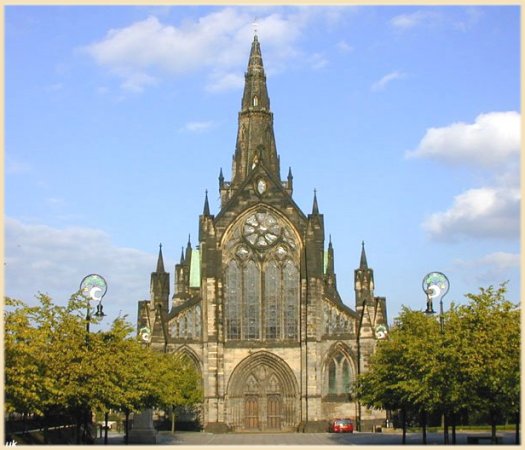 Glasgow Cathedral is the High Kirk in Glasgow
of the Church of Scotland.
It is also known as St. Mungo's Cathedral
as it is located where Saint Mungo,
the patron saint of Glasgow, built his church.
The tomb of the saint is in the church.
The cathedral is a superb example of Gothic architecture.
It is one of the few medieval churches in Scotland
to have survived the Reformation unscathed.