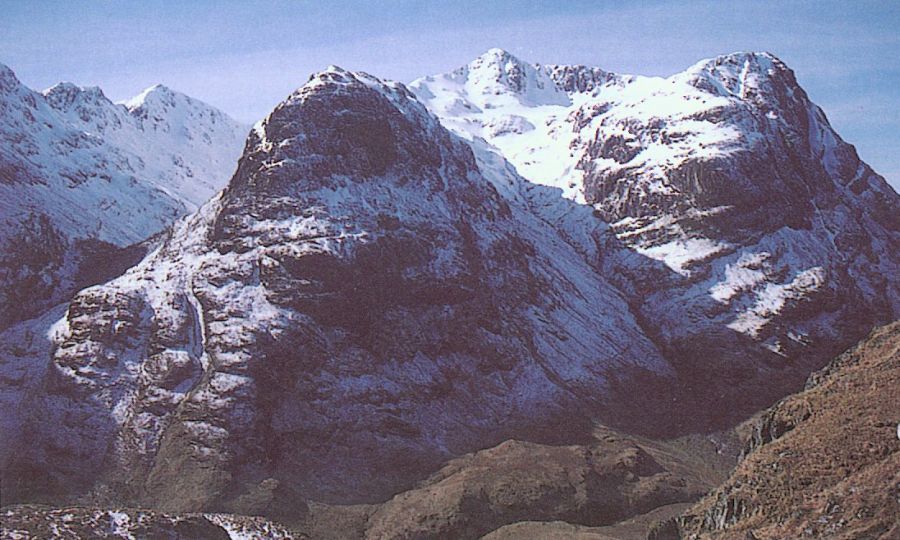 Bidean Nam Bian ( 3773ft, 1150m ) in Glencoe
Bidean nam Bian is a complex massif with many ridges and subsidiary peaks,
of which, Stob Coire Sgreamhach ( 1072m, 3517ft ), is classified as a separate Munro.
Notable features of Bidean nam Bian are the Three Sisters of Glencoe
- steeply-sided ridges rising conspicuously above the glen.
Gearr Aonach ( Short Ridge ) and Aonach Dubh ( Black Ridge ) converge at
Stob Coire nam Lochan ( 1115m, 3,658ft ) - one of the subsidiary peaks of Bidean nam Bian .
The most easterly of the Three Sisters is Beinn Fhada ( Long Hill ) that leads up to Stob Coire Sgreamhach.
Beinn Fhada is separated from Gearr Aonach by Coire Gabhail - the " Lost ( Hidden ) Valley ".