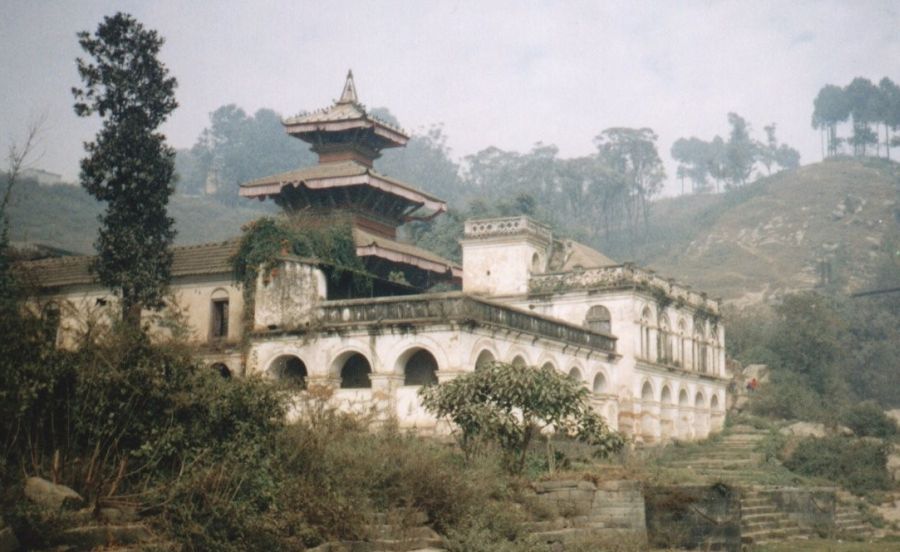 Temple at Chobhar Gorge
Chobhar is located some 9km to the southwest of Kathmandu
and is known for the Chobhar Gorge
through which the water from the Kathmandu Valley drains.
A temple to Adinath Sampradaya is located in the Gorge.
According to legend the Kathmandu Valley was once a lake.
It is believed that the goddess Manjushree cut a gorge at Chobhar Gorge
and enabled the waters of Kathmandu Valley to drain away
and establish habitable land.