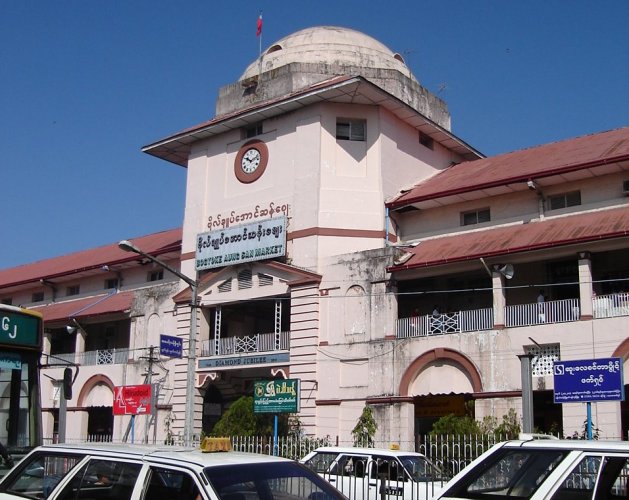 Bogyoke Aung San Market also known as Scott Market,
is a major bazaar located in central Yangon.
It is known for its colonial architecture and inner cobblestoned streets.
It was originally named after James George Scott, a British civil servant
but was renamed after Bogyoke ( General ) Aung San
the leading architect of Burmese independence.
Aung San was the father of Aung San Suu Kyi
the Nobel Peace laureate and opposition leader.