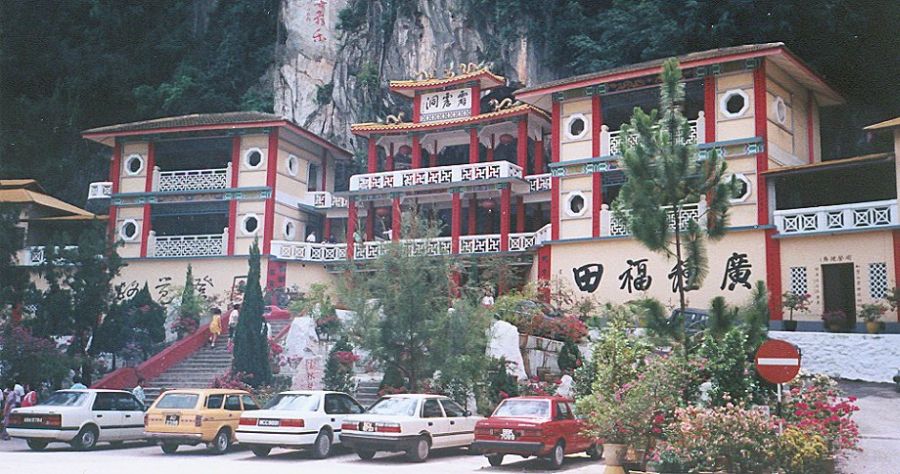 Perak Tong Chinese Temple at Ipoh
Within the huge limestone caves of Gunung Tasek,
6km to the north of Ipoh, nestles the Perak Tong temple.
Built in 1926 by a Buddhist priest from China, the temple houses over 40 Buddha icons.
Beyond the main altar, a passage leads into the cave's interior.
After a steep climb of 385 steps,
the cave opens again to reveal a view of the surrounding countryside.