---
Photographs of the Churches and Cathedrals in Tallinn

---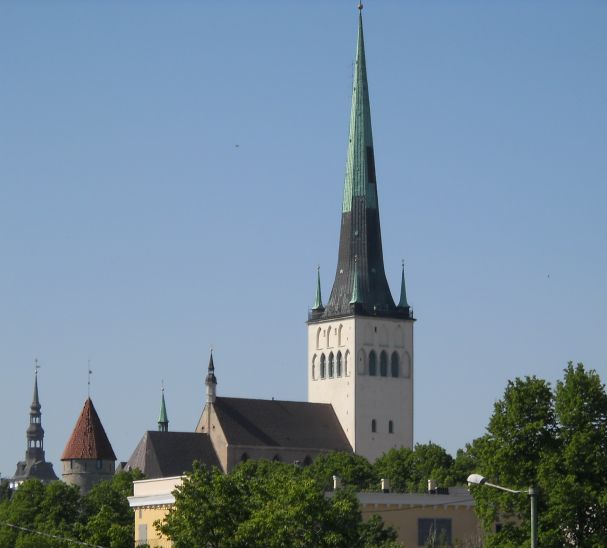 St. Olav's Church
From 1549 to 1625 this 13th-century church was the tallest building in the world.
The 124-metre steeple dwarfs most of Tallinn
and is an important symbol of the city.
Visitors can climb to the balcony of the tower for views of
The Old City
,
Toompea Hill
and the port.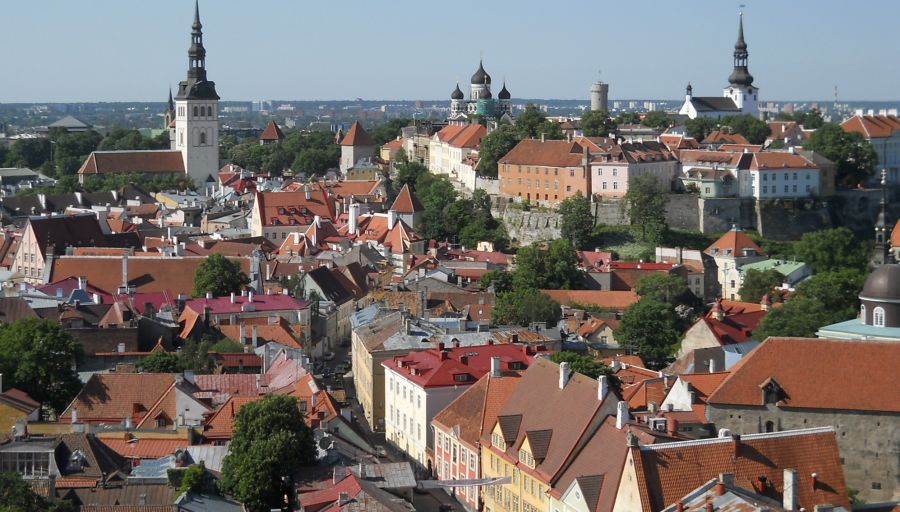 View over Old City of Tallinn from Tower of St.Olav's Church
St Nicholas Church, Alexander Nevsky Cathedral and St Mary's Cathedral




Alexander Nevsky Russian Orthodox Cathedral

on the top of

Toompea Hill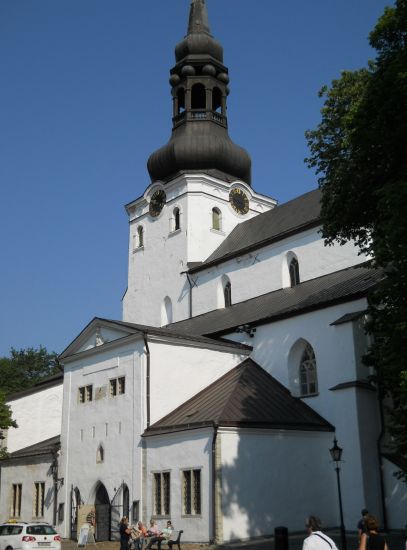 St Mary's Cathedral
A medieval church on
Toompea Hill
.
It is known as the "

Toomkirik

" ( Dome Church )
and is the main Lutheran church in Estonia.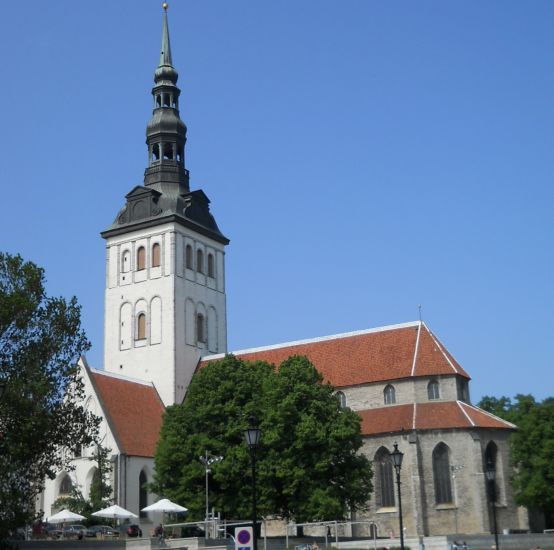 St. Nicholas Church
Built in the 13th century and restored in the 1980s.

St. Nicholas is now a museum specializing in works of religious art.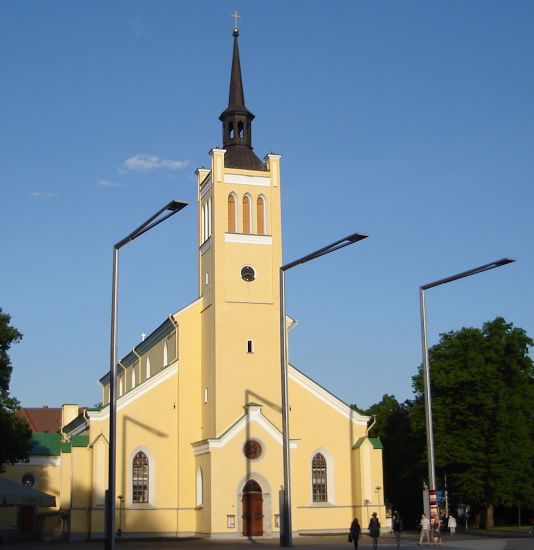 St. John's Church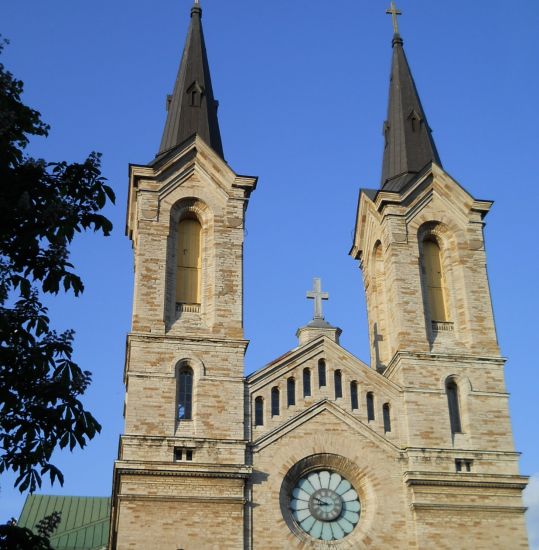 Kaarli ( Charles XI ) Church
This is Tallinn's grandest 19th-century church
with its twin steeples and neo-Roman style.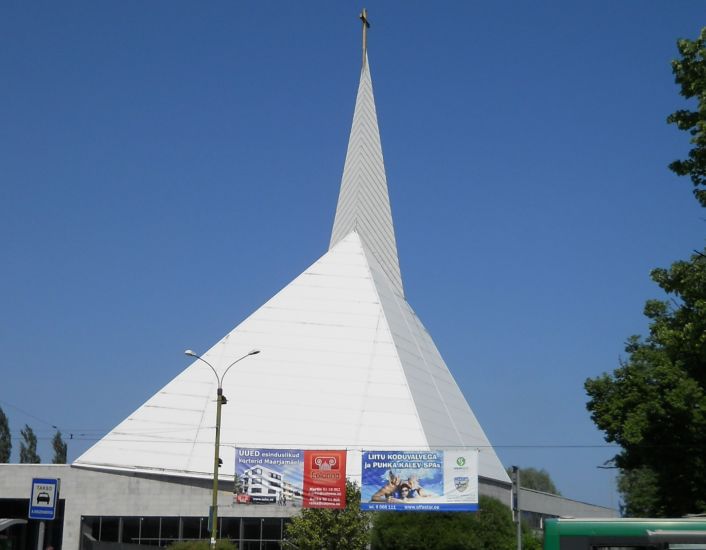 The Estonian Methodist Church
This is the largest modern church in Estonia.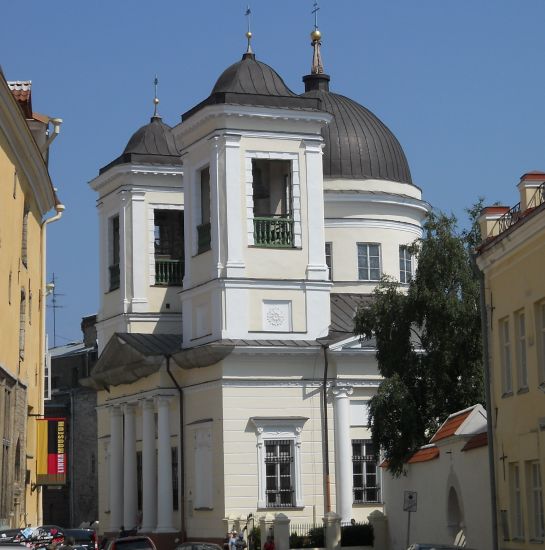 St. Nicholas Church Orthodox Church
A neoclassical building in
The Old City
.
The church has twin bell towers and a copper dome.
It was built in 1820-27.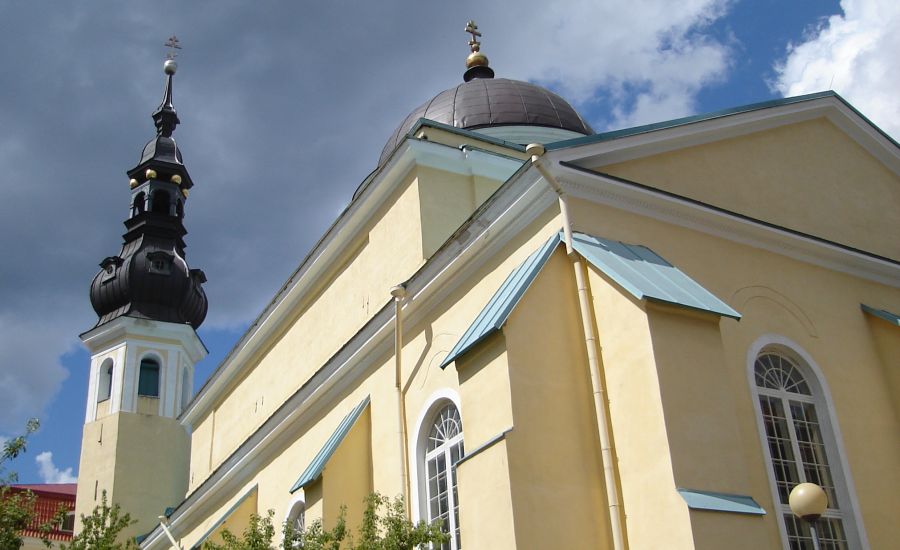 Orthodox Church of the Transfiguration of Our Lord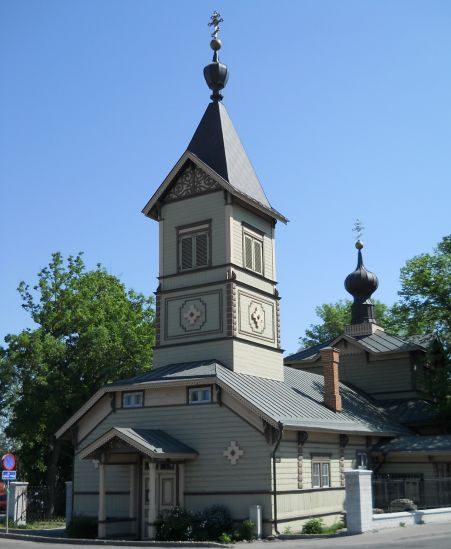 Old wooden church near the docks
---
---
Site Index | Worldwide Mountaineering | Adventure Travel
---
---
---
---
---
Tradedoubler Ads:
---
Over 14,000 extraordinary vacations - FREE Brochures:-
Finland | Denmark | Norway | Sweden
---
---
---
---
---
---
---
---
---
---
---
---
---
---
---
---
---
Google Analytics

extremetracking
---

---
extremetracking
---
Sitelock caingram.com



Sitelock
Sitelock caingram.info



Sitelock
---

VigLink

---
---
VigLink