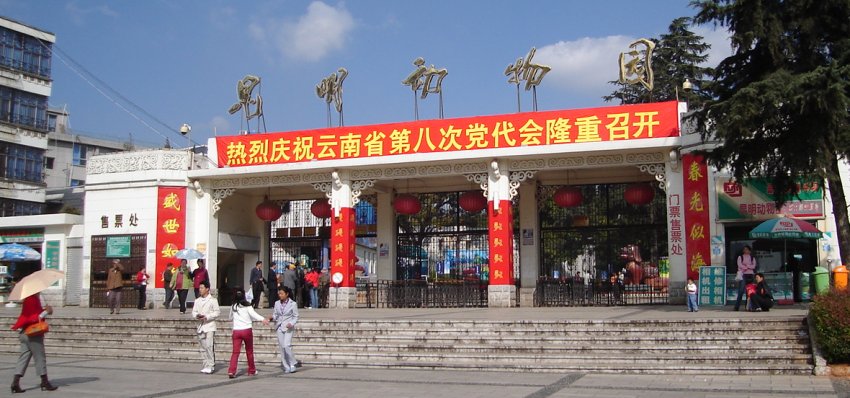 Entrance to Kunming Zoo
Kunming Zoo is located on Yuantong Hill.
The Park covers an extensive area of some 325,000 square meters
and has two parts:- a Flower District and an Animal District.
The Flower District contains cherry and plum blossom, osmanthus, a rose garden and lawn areas.
The Animals District contains large animal, small animal, songbird, waterfowl and other sections.
There are over 900 animals kept in Kunming Zoo.
These include elephants, Bengal tigers, leaf monkeys, gibbons, black-tailed python,
small pandas, brown-necked Hornbills and peacocks.
Native Chinese animals include bison from Yunnan, pandas, golden monkeys,
Northeast tigers, red-crowned cranes and alligators.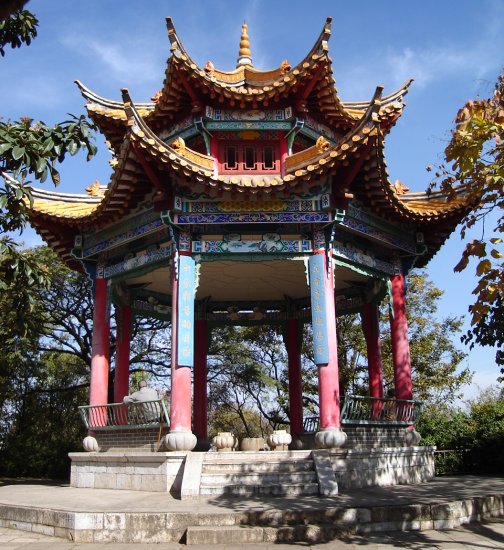 Pagoda in Kunming Zoo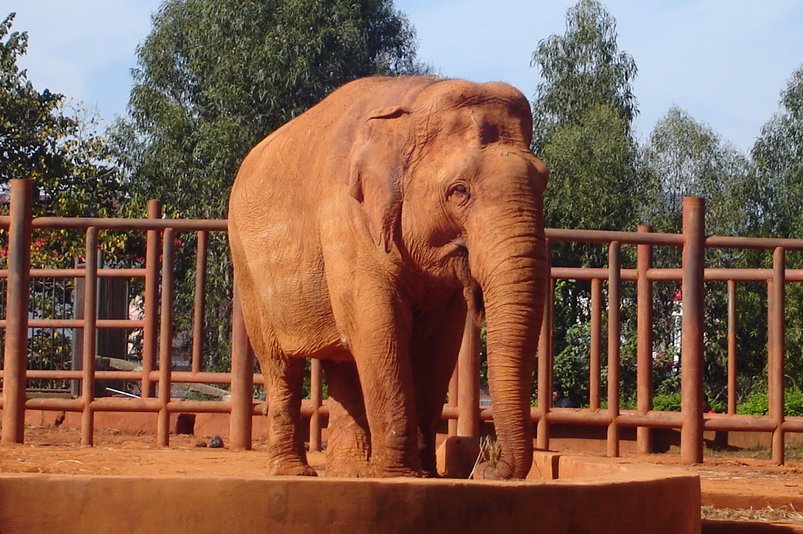 Elephant in Kunming Zoo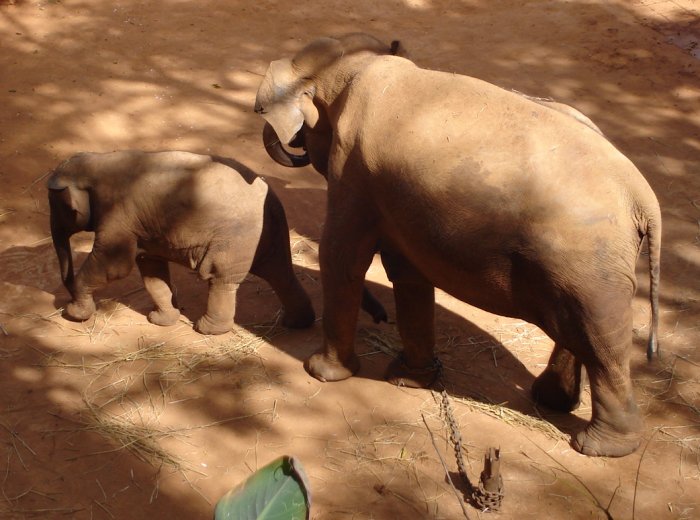 Elephant and Calf in Kunming Zoo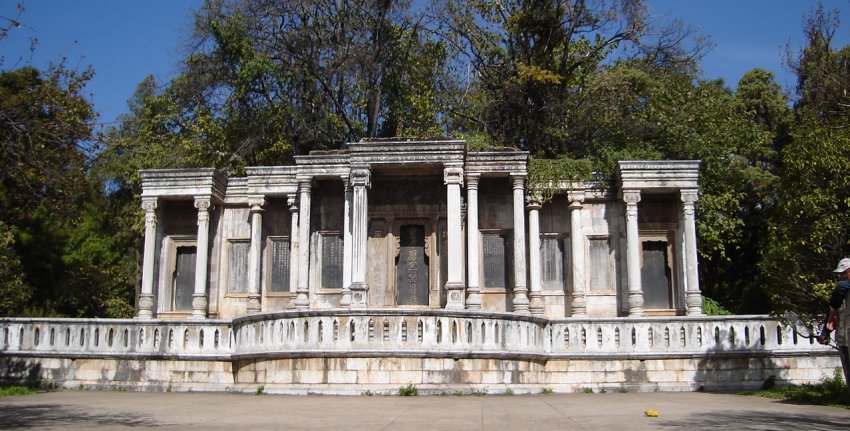 Temple in Kunming Zoo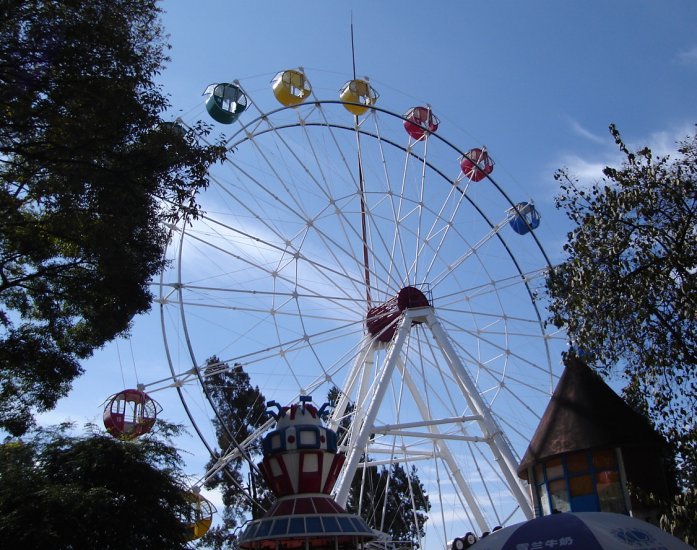 Ferris Wheel in Kunming Zoo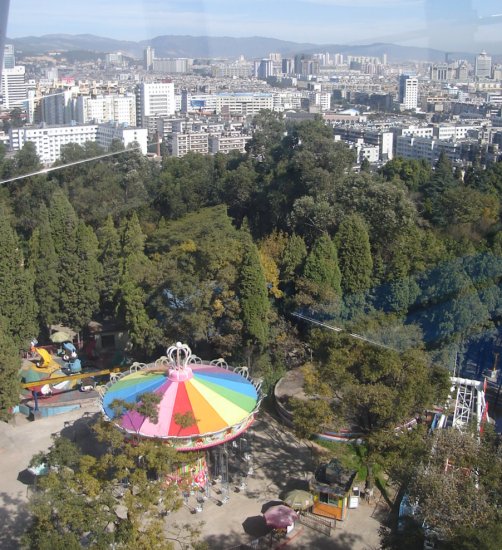 View from Ferris Wheel in Kunming Zoo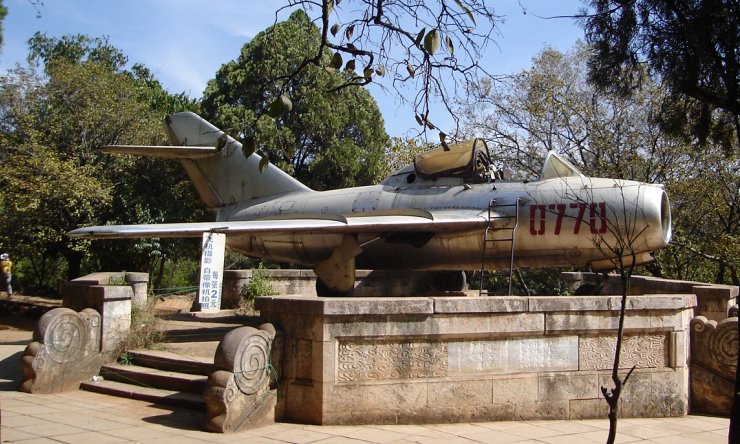 Mig Fighter Plane in Kunming Zoo
<< Back :: Kunming Index :: Next >>
---
---
Laos :: Burma / Myanmar :: Cambodia :: Malaysia :: Sumatra :: Thailand :: Vietnam
---
Site Index :: Adventure Travel :: Worldwide Mountaineering
---
---
---
---
---
Tradedoubler Ads:
---
Over 14,000 extraordinary vacations - FREE Brochures:-
Cambodia | China | Indonesia | Laos | Malaysia | Myanmar | Philippines | Thailand | Vietnam

---
---
---
---
---
---
---
---
---
---
---
---
---
---
---
Google Analytics



extremetracking
---

---
extremetracking
---
Sitelock caingram.com



Sitelock
Sitelock caingram.info



Sitelock

---

VigLink

---
---
VigLink