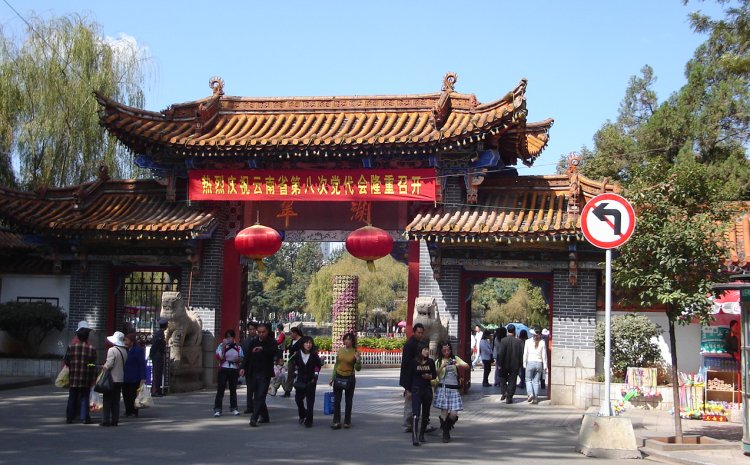 Entrance Archway to Green Lakes Park
Green Lake Park ( Cui Hu Park ) is an urban park within Kunming City.
It was established in the 17th century on the west side of the Wuhua Mountain
and is sometimes described as "Jade in Kunming".
Two long dikes divide the lake into four parts
making 4 small lakes linked by traditional-style bridges.
Brightly painted pagodas in the park, tree-lined walks, flowers
and the local population add to the appeal of the park.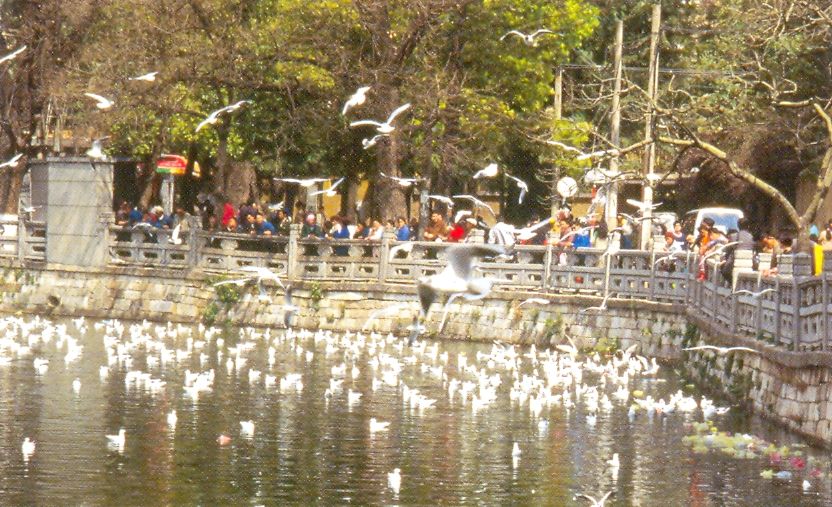 Green Lakes Park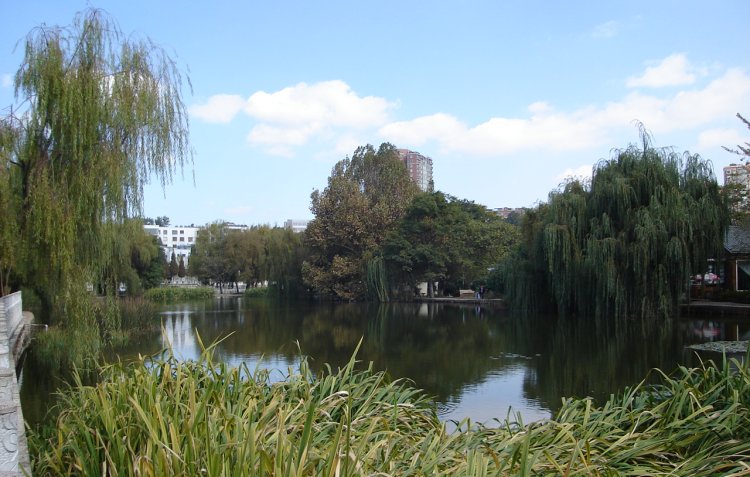 Green Lakes Park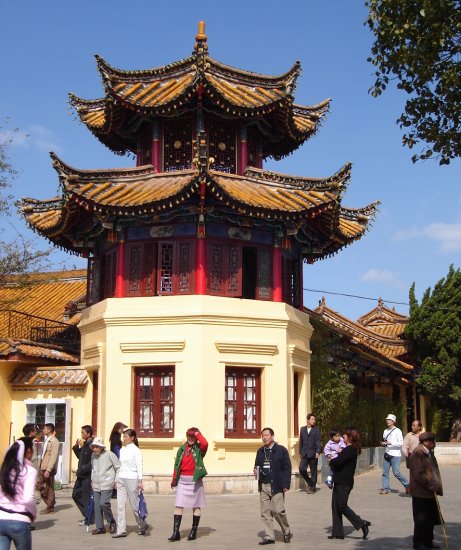 Pagoda in Green Lakes Park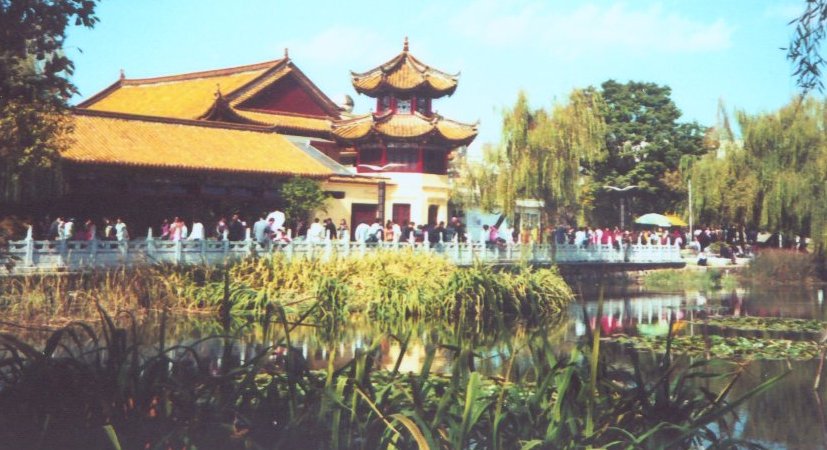 Pagoda in Green Lakes Park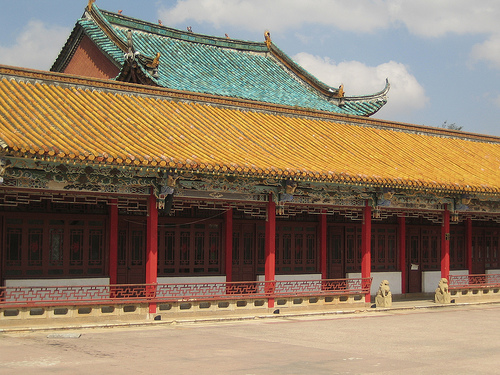 Pagoda in Green Lakes Park
<< Back :: Kunming Index :: Next >>
---
---
Laos :: Burma / Myanmar :: Cambodia :: Malaysia :: Sumatra :: Thailand :: Vietnam
---
Site Index :: Adventure Travel :: Worldwide Mountaineering
---
---
---
---
---
Tradedoubler Ads:
---
Over 14,000 extraordinary vacations - FREE Brochures:-
Cambodia | China | Indonesia | Laos | Malaysia | Myanmar | Philippines | Thailand | Vietnam

---
---
---
---
---
---
---
---
---
---
---
---
---
---
---
Google Analytics



extremetracking
---

---
extremetracking
---
Sitelock caingram.com



Sitelock
Sitelock caingram.info



Sitelock

---

VigLink

---
---
VigLink