Evacuation of casualty beneath Tharong La after storm in October 2014

Freak Nepal blizzards kill at least trekkers and guides:-

At least 20 people, including eight foreign hikers and a group of yak herders, were killed in Nepal by unseasonal blizzards and avalanches.

The bodies of a Nepali citizen, two Polish nationals and an Israeli hiker were found along a popular trekking route in the Thorang-La area near Annapurna.

In the district of Manang, four Canadian hikers and an Indian national were killed in an avalanche.

Trekkers missing after blizzards.



| | |
| --- | --- |
| View back to Jaricot / Jarkot and Tharong La on descent from Muktinath | |




| | |
| --- | --- |
| Descent from Muktinath | |
---
---
Site Index :: Adventure Travel :: Worldwide Mountaineering
---
---
---
---
Tradedoubler Ads:
---
Over 14,000 extraordinary vacations - FREE Brochures:-
---
ebookers - Car Hire | ebookers - Hotels | ebookers - Flights

---
Custom Search

Google Search Box
---
---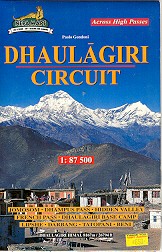 ---
---
---
---
---
---
---
---
---
---
Google Analytics

---
---
---
Google Analytics

extremetracking
---
---
extremetracking
---
Sitelock

---

VigLink

---
---
VigLink